Boardman High School
Class Of 1968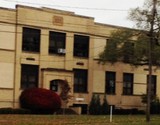 In Memory
Wendy Butz (Goldberg)
YOUNGSTOWN – If Wendy Goldberg could write the first line to start this obituary, it might be, "Don't worry about me, don't be sad, love your family and friends, and look for the beauty in everything - this will be how to know I'm still with you."
"Sweetie," as many of you knew her, was the match to her husband, David, or "Hooch." While Hooch may be the salt, Wendy was indeed the sweet. Someone recently called Wendy "the mother of Sampson Drive," a testament to the fact that anyone who stepped into Sweetie's home found a mother, a confidant, and a friend. She put everyone else's needs before her own, and probably could have rivaled a honey badger in fierceness should her family or friends face danger or need help.
Wendy was born on June 30, 1950, in Youngstown. She attended Boardman High School and went on to work at Ohio Bell after graduation. A lifelong entrepreneur and artist, Wendy ran several local businesses and created numerous paintings and stained glass pieces. She encouraged her family and friends to pursue careers that they could love, and never let anyone she knew, including herself, compromise their dreams for the safe or well beaten path.
Wendy was proceeded in death by her steadfast and generous parents, Verna Butz and Jack Butz, who taught her and her grandchildren the joys of cooking, listening to birds, smelling the freshly cut grass on a summer day, and drinking sweet tea warmed by the sun. She was also proceeded by her sister, Eileen and brother, Butch, who surely await her arrival with outstretched arms.
She is survived by her dearest daughters, Amy and Heidi; her wonderful sons, Kevin and Troy; her granddaughter, Madison Graham; along with her loyal companion and husband, David. She is also survived by her much loved little sister, Leslie Eisenbraun, and her extended family and beloved friends. She also leaves behind her faithful friends; her sister-in-law and best friend, Shelly Gelbaum; and her lifelong friend, Kathy Higham, who returned her favors of generosity and guidance by helping her through her most difficult passage with unwavering strength and love. She surely will be missed deeply by the extended Goldberg and Butz families as well.
"Wendy brought art into this world, and now that she has released her energy into the universe, we might all see the colors of each flower and twinkle of each star a little bit brighter than we did before. We should think of her every time we see a bird alight on a branch, we rest our hands on a dogs warm head, we see a storm rolling across the sky, or we bite into a beautiful piece of fruit. We should think of her because she loved those things, and so many more, with a focus only an artist can muster. We should think of her because from knowing her, those things are that much sweeter.
Wendy would probably be quite irritated at the length of this obituary by now, so we should make haste, lest we 'tick off Sweetie,' an accomplishment wished on none. To those that loved her, know she loved you back, and then some, and then some more. We know she didn't want to go, but she never once complained, or felt sorry for the shortness of her stay. All we do know is that if she meets the time keeper, they will get an earful, and rightfully so."
For anyone who would like to celebrate Wendy's life with us, there will be calling hours today, Dec. 29, from 3 to 5 p.m. and a funeral service on Monday with visiting hours at 10 a.m. and the service at 11 a.m. Both will be held at the Shriver-Allison-Courtley-Weller-King Funeral Home (http://shriverallisoncourtleyfuneralhome.com/) at 292 Madison Ave., Youngstown, OH 44504.
Wendy loved animals, particularly English Bulldogs. We ask that in lieu of flowers, you consider making a donation in her memory to an organization she was a supporter of, Rescue Ohio English Bulldogs (http://www.rescueohioenglishbulldogs.org/). You can make a donation by check, which is tax deductible. Please mail your check to ROEB, P.O. Box 560118, Macedonia, OH 44056.
"Wendy exhibited a strength, both outer and inner, that left us all in awe as she battled a foe that deserves no mention here. While she sacrificed her physical body to the fight, her spirit departed victorious, lifted up by the love of an amazing family, the prayers of so many whose lives she touched, and by a life well lived. Fly in blue skies and soft breezes Wendy, and say hi to the Chickadees for us. We will see you again soon."