Boardman High School
Class Of 1968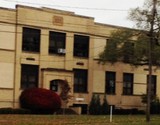 In Memory
JoAnn Cerimele (Melnik)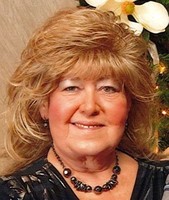 CAMPBELL – Funeral services will be held at 6 p.m. on Saturday evening at the Wasko Funeral Home, with the Rev. Michael Swierz officiating, for Joann Melnik, 67, who passed away Sunday afternoon on Oct. 1.
Joann was born April 22, 1950, in Youngstown, the daughter of Gabriel and Elizabeth Tucker and Cerimele.
She was a 1968 graduate of Boardman High School and later obtained an Associate degree in Accounting.
Joann worked as an accountant for more than 34 years.
She enjoyed playing card games, especially in her home with her family and friends. Joann liked playing bingo and loved traveling to the different casinos in the area. She loved swimming, boating, jet skiing and doing crafts.
Joann will be deeply missed by her husband, Michael Melnik of Campbell, whom she married June 5, 2001; her sister, Rose Rudolphi of Austintown; niece Cheryl Jones of Warren; great-nephews Darrel and Jeremy Jones of Struthers; and her great-niece, Sonya Ann West of Austintown.
She was preceded in death by her parents; her sister, Betty Soroka; and her niece, Deborah West.
The Melnik family has entrusted their loved one to the care of the Wasko Funeral Home and will receive family and friends on Saturday from 4 to 6 p.m.
Visit www.waskofamily.com to view this obituary and send Joann's family condolences.