Boardman High School
Class Of 1968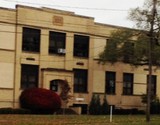 In Memory
Nick Chengelis
BOARDMAN – Nicholas H. Chengelis, 65, joined his family in eternal rest on Monday, Feb. 2, 2015.
He was born in Youngstown, on July 9, 1949, and attended the Boardman schools.
He was very proud to be a member of the inaugural class at Stadium Drive Elementary, progressing through his graduation from Boardman High in 1968. Nick remained loyal to his hometown and graduated from Youngstown State University with a BSBA in 1972.
He made his home in Boston, for many years, with his brothers, sister, and mother before returning to Boardman in July of 2013. Throughout the time away from Youngstown, the Chengelis family continued their support of our local schools and parks, and this will continue in their memory.
Nick enjoyed being back in his hometown and the time spent reconnecting with old friends and relatives, as well as the daily visits to the coffee shop to discuss sports and politics with his buddies.
He was preceded in death by his beloved parents, Theodore P. Chengelis and Evelyn Haritos; brothers Perry L. Chengelis and Dr. James T.E. Chengelis; and sister Patricia F. Chengelis.
A private service was conducted by the Rev. Father Thomas Constantine at St. John's Greek Orthodox Church in Boardman on Friday, Feb. 6, at 10 a.m.
Please visit www.vaschak-kirilafh.com to view this obituary or to send condolences to the family.