Boardman High School
Class Of 1968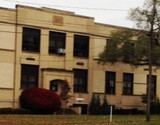 Message Forum
02/02/14 12:13 PM
#2

I have!!!!
02/03/14 02:11 AM
#3

Now I see it. Hope to see everyone at the reunion this summer.

Marian
02/04/14 08:15 PM
#4

Any golfers??
02/07/14 10:17 AM
#5

You get your choice of tee time and foursome!
02/08/14 04:16 PM
#6

I would love to play a round with you guys...

God loves golf,

Eric
02/09/14 07:38 AM
#7

Me too! I'm in. Skins anyone?
02/09/14 01:50 PM
#8

Golf sounds great. What day and where.
02/10/14 07:06 PM
#9

We have tee times Saturday at Millcreek !

Some may want practice round Friday!

Old farts play nine for 7.50!

class of 69 usually has 30 golfers!

more info to follow!
02/23/14 11:55 AM
#10

Al- Adding Marc Camens to my group of Larry Hageman, Rick Klumpp &myself. Any time would be great, but we would love to be in position to watch the Al Covington show!
02/24/14 02:26 PM
#11

Al, Put me in a group with Eric Brill if possible. Thanks
02/24/14 04:29 PM
#12

Al - can you please put me in with Jack Welker and Eric Brill. Thank you!
02/24/14 08:18 PM
#13

Tom that would be extra charge to see Covvy .

let me know if you want to be on golf committee .
04/10/14 04:43 PM
#14

I will be thinking of every one and hope you have a blessed reunion. I will be in Georgia hopefully working. Sorry I have to miss the reunion will be keeping all in prayer for fun and safe travels.
05/03/14 11:51 AM
#15

Hey Michelle Silver! Do you remember me- Dave West? We are neighbors! I live in N.C
05/04/14 06:50 PM
#16

Sorry Dave, maybe a picture would help. I left school moved to Florida and in 1979 my skull was shattered in 8 places. That has effected a lot of my memory. However at 61, I returned to school and will graduate this Thursday May 8th with a diploma in accoumnting and 3 health care certificates. Hope you are well neighbor.
05/06/14 07:27 PM
#17

Hi Michelle, Wow serious head injury! I can relate, I have had 6 serious concussions 3 in one year. Doctors said the only thing that save me was a very thick skull. Otherwise I would not be here. I was in a lot of your classes. Peggy Wittenauer was my girfriend. And I was friends with Tria Dakedes. Anyway Congrates on school. I retired from grocery business at age 52, (used to work at Sparkle in Boardman) Now I just oil paint, do leathercraft at times. Oh and you haven't aged at all from your picture!

Dave West
05/07/14 01:16 PM
#18

Thank you for the compliment. If you are ever in the Georgia area look me up. I can't travel until I find a job and some income. In the meantime I rescue, foster and cross post dogs from kill shelters. I specialize in special needs dogs and have a facebook account if you want to see more pics. I have changed in as much as I am no longer skinny! Due to steroids for ligament damage I am close to 200 pounds but being 5'10 helps. Have a blessed weekend.
04/06/16 09:01 AM
#19

It's almost spring...at least when I look out at this last snow. I don't know why I'm thinking about my high school days. It's spring, maybe that is why! Does anyone else get spring feaver frenzies?
06/23/16 12:38 PM
#20

So good to hrar from you Russ, hope you are well.
03/22/18 12:57 PM
#21

Lord willing I will be attending the reunion this summer. It's about a 14 hour drive as I stop every couple hours to walk me and the fur babies. Looking forward to seeing old friends and having a good time. Made a reservation at Days Inn as I travel with two Fur babies. My service dog will be attending functions with me. Will be unable to tour school as problems with my right leg and hip, so planning on seeing my wonderful son Sean and his family. I now have three adorable grand babies; Sheldon 7, Auron 9 & Aeris 10.

08/08/18 01:48 PM
#22



Due to recovery from a stroke, and surgery for a heart pacemaker, along with keeping up with my speaking appearances I had to miss the 50th but will try for the 60th!

Many thanks for all who signed the 50th reunion card and remembered me after the reunion, it was so very special of you.

Wishing you all the best for the days ahead and the remainder of your journeys.

With a grateful heart,
Sue Thomas
08/11/18 11:29 AM
#23

It was wonderful seeing everyone. The dinner dance was a lot of fun and the food was amazing. Reconnected with friends and hope to keep in touch. Sorry if I did not recognize someone but, severe head injury in 1979 has some memory lost forever. Thanks to the reunion committee and all sponsors. God bless each and every member of the class.
04/11/22 01:23 PM
#24

Any word on the Birthday Party?